10/13 Herb Seminar Physics/Material Chemistry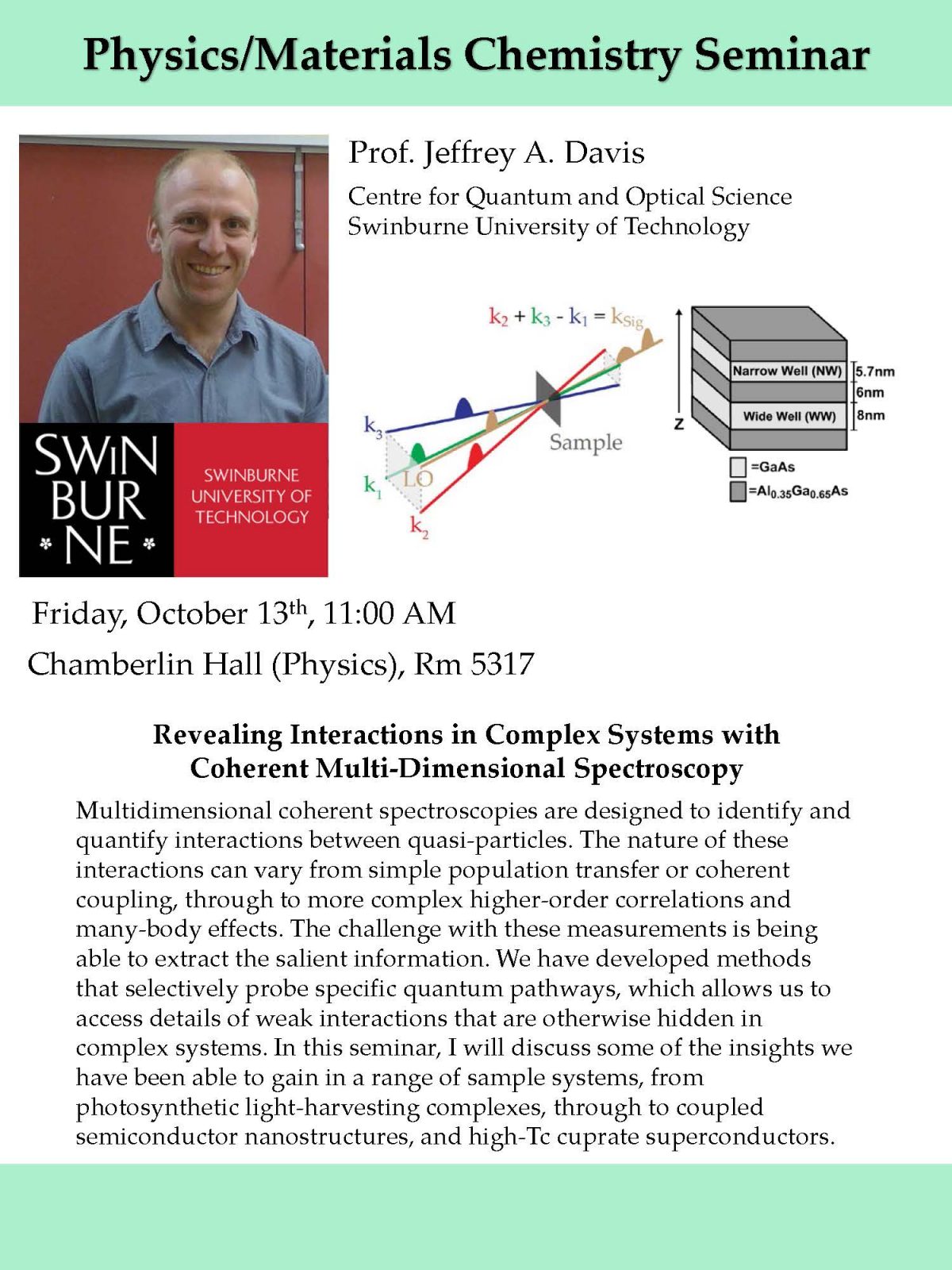 UW awarded $12.5 million to study astrophysical plasma here on Earth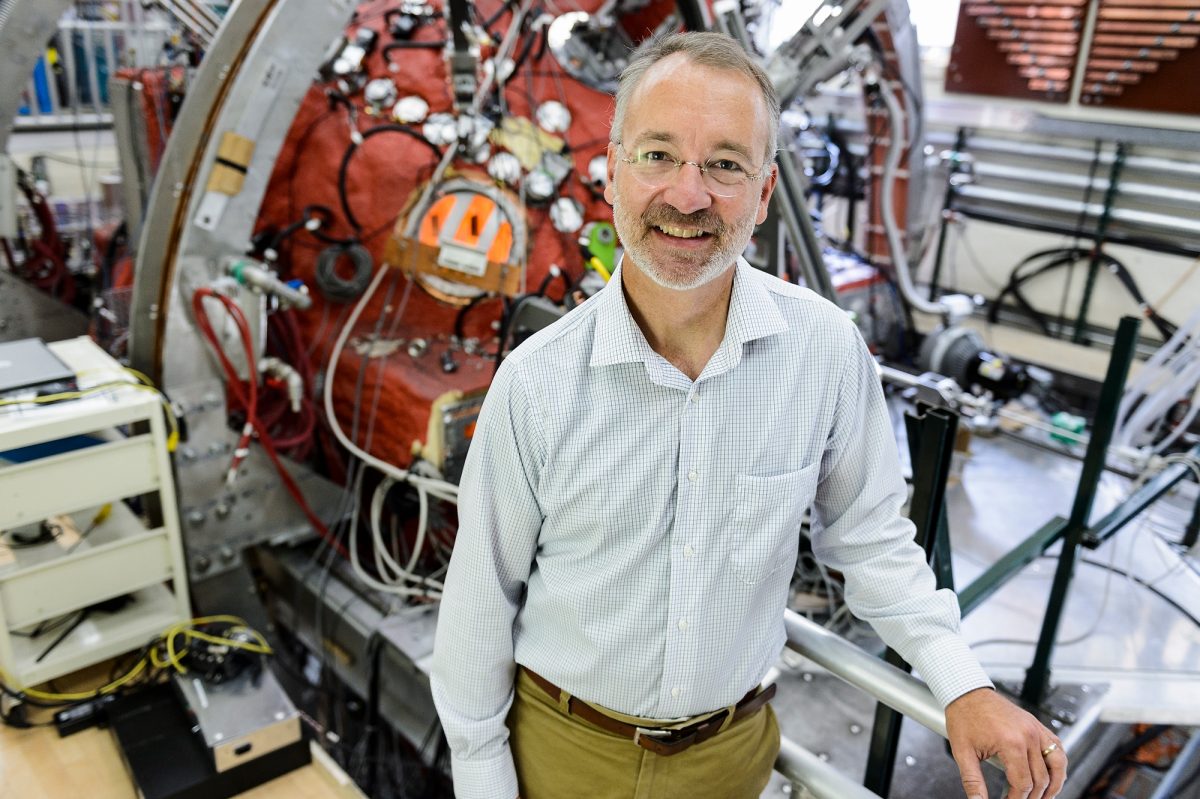 The U.S. Department of Energy has awarded $12.5 million to the University of Wisconsin–Madison to develop an integrated facility that will expand the frontier of astrophysical plasma research.
"The vision for this new user facility is that roughly half of the research will be done by outside scientists who come here and establish a collaboration with us," says Cary Forest, a professor of physics at UW–Madison and the lead researcher for WiPPL. "It's like having a much bigger team to do things that we never imagined we'd be doing."
Photo credit: Jeff Miller
Prospective Undergraduate Majors in Physics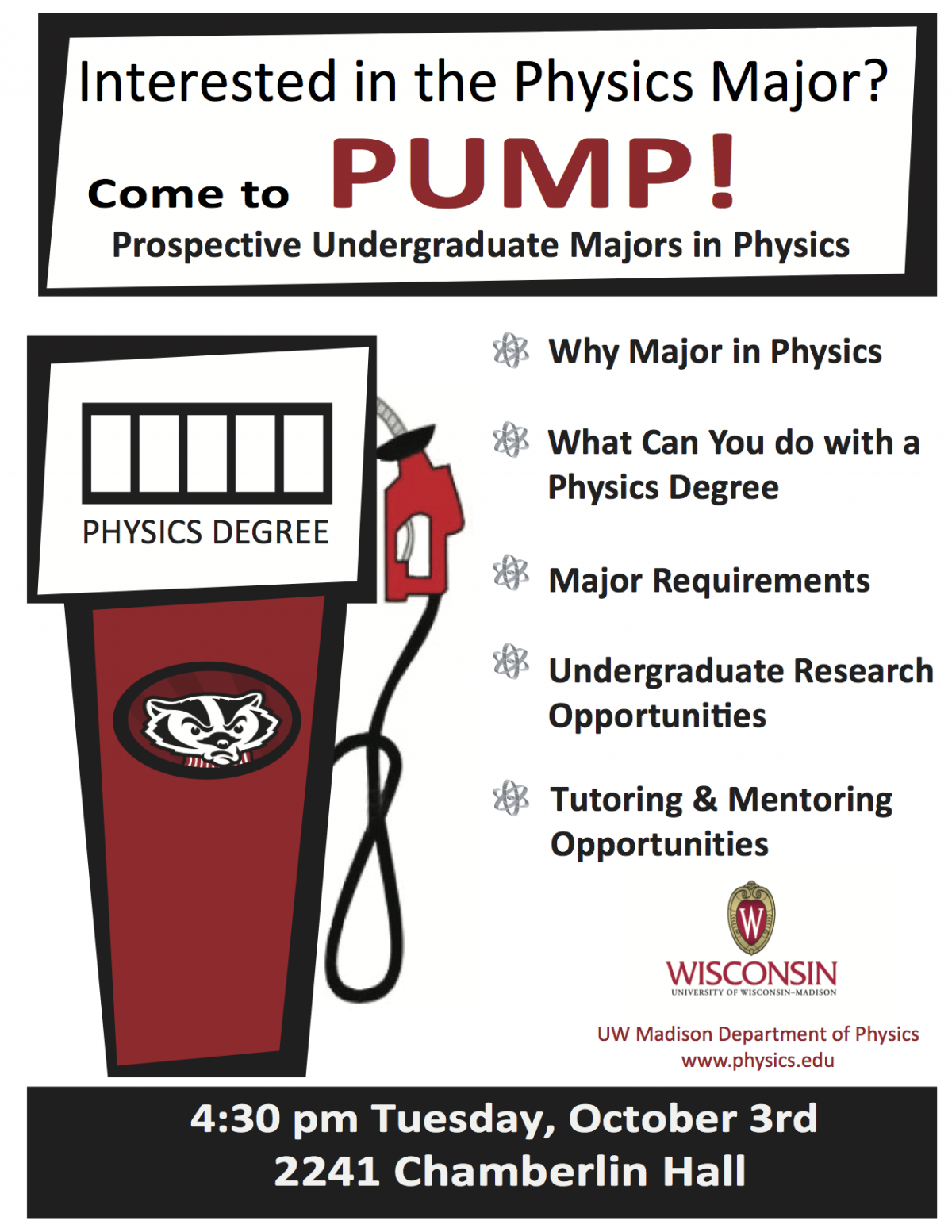 Are you interested in majoring in Physics? Come to P.U.M.P., an informational meeting for Prospective Undergraduate Majors in Physics. Tuesday, October 3rd at 4:30pm, Chamberlin Hall 2241.