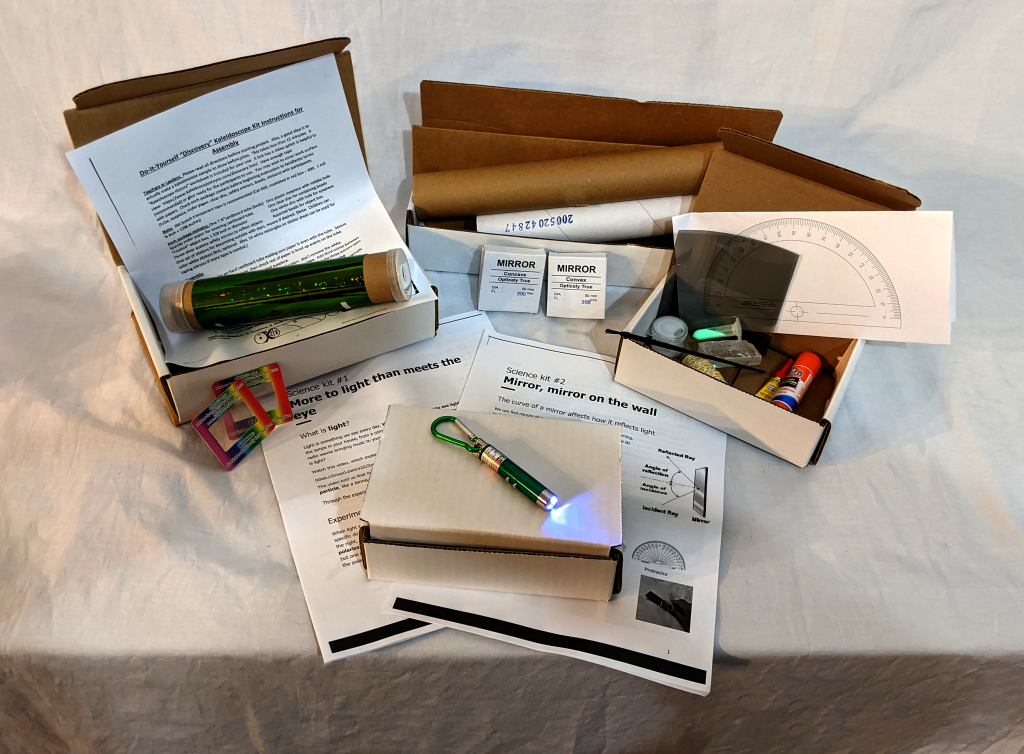 UW–Madison physics grad student Aedan Gardill has been illustrating physics concepts with art for years, such as through his Instagram account, where he shares ink drawings. Earlier this year, he applied for a grant from the Madison Arts Commission to create hidden portraits of women in the physical sciences that could only be revealed by using polarized lenses. He also planned to visit local schools to explain the concept behind his art and help students make their own images based on his technique.
By the time Gardill learned he had been awarded the grant, the pandemic was in full force, and his plans had to change. While he could still present his portraits at the Wisconsin Science Festival, school visits were no longer in the cards.
"With the realization this summer that school was going to most likely be online in the fall, I had to rethink how I was going to use the funding from the grant," Gardill explains. "And that has morphed into providing at-home, hands-on learning experiences that we'll lead virtually."
Hear more from Aedan and a Henderson Elementary School teacher and student he worked with, by reading the full story. 
Funding for Gardill's work is provided by a grant from the Madison Arts Commission, with additional funds from the Wisconsin Arts Board, the Optical Society of America, the International Society for Optics and Photonics, and the UW­–Madison Department of Physics, with special thanks to Arts + Literature Laboratory. UW–Madison physics graduate student volunteers include Abby Bishop, Praful Gagrani, Jimena Gonzalez, Ben Harpt, Preston Huft, Brent Mode, Bryan Rubio Perez, Susan Sorensen, and Jessie Thwaites.