With the best of wishes — and some sadness — the Department of Physics says "Happy Retirement" to Professor Sue Coppersmith. Her last day at UW–Madison was February 14.
Coppersmith, the Robert E. Fassnacht Professor of Physics, joined the department in 2001. Prior to coming to UW–Madison, she earned her Ph.D. from Cornell University, conducting her thesis work at Bell Labs. She completed a postdoc at Brookhaven National Lab, then worked at Bell Labs for eight years before joining the faculty at the University of Chicago.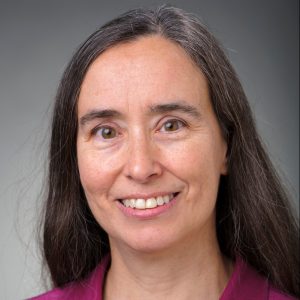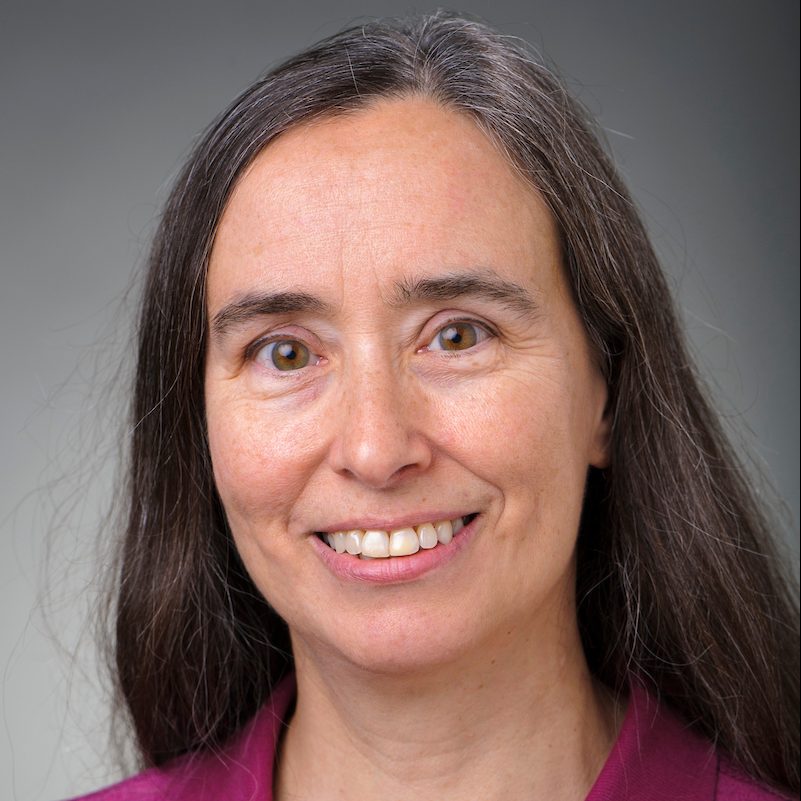 During her tenure here, she served as Department Chair for one three-year term, and earned recognition as a Fellow of the National Academy of Sciences, the American Academy of Arts and Sciences, the American Association for the Advancement of Science, and the American Physical Society. 
Scientific Achievements
At UChicago, Coppersmith's research focused on soft matter physics and non-linear dynamics, work that she continued at UW–Madison, primarily with Prof. Pupa Gilbert. But her research program largely shifted over the years into quantum computing, an area that was just getting started when she started in Madison..
"At the time, I would tell people what we were doing, and of course nothing was working yet, and people would say, 'Well, that's all crap, isn't it?'" Coppersmith recalls. "So, it was really fun to go from a time where there was nothing working, to now we have qubits, and being a part of the effort and feeling like I was helping." 
Coppersmith describes herself as a theorist who went into the lab every day to better understand the experimental side of quantum computing, And, she says, UW–Madison stands out as one of the universities where theory and experiment are so closely tied together. Here, she frequently collaborated with Prof. Mark Eriksson and Distinguished Scientist Mark Friesen. 
"She just comes up with a lot of ideas, and what matters most is how many of them are home runs. She had an unusually large number," Eriksson says. "She came up with the idea for a brand new qubit, the quantum dot hybrid qubit, and we're still working on it to this day in my lab. And other people around the world have picked it up."
Friesen adds:
"As a researcher, Sue is highly intuitive and focused more on the high-level physical picture rather than specific technical details. She typically breaks a problem down to a 'minimal model' that captures its basic physics. She has studied a wide variety of problems in her career, for which she is highly respected in many different communities, and she is able to apply lessons learned from one area to another. Her memory is legendary! She is also known for her quickness, both in being able to understand a problem (and how it fits into the big picture) and being able to immediately respond to it. I also say this in a good way: she is not shy about expressing her opinions."
Legacy as Department Chair
Perhaps equal to her scientific achievements is the mark Coppersmith made on the department during her time as Chair, from 2005-08. The Department was hiring three faculty positions, and she reasoned that if eight offers were made, at worst four people would accept. 
"But eight people came! And I was famous for it because I ruined the College's budget," Coppersmith says. "I think this is the highlight of my Chair career. I loved recruiting people."
There are a number of factors that go into faculty candidates accepting or not accepting offers, but Eriksson is certain that Coppersmith's ability to recruit was a significant one.
"They came in large part because Sue understood and was able to get them to explain and she was able to hear what they really needed, and then go deliver on it," Eriksson says. "It's one thing to have any subset of those skills, but she has the whole package."
Current Department Chair Sridhara Dasu credits Coppersmith with shaping the direction of the department in all areas of physics, adding, "Her tenure continues to be an inspiration for all chairs of the department who followed her."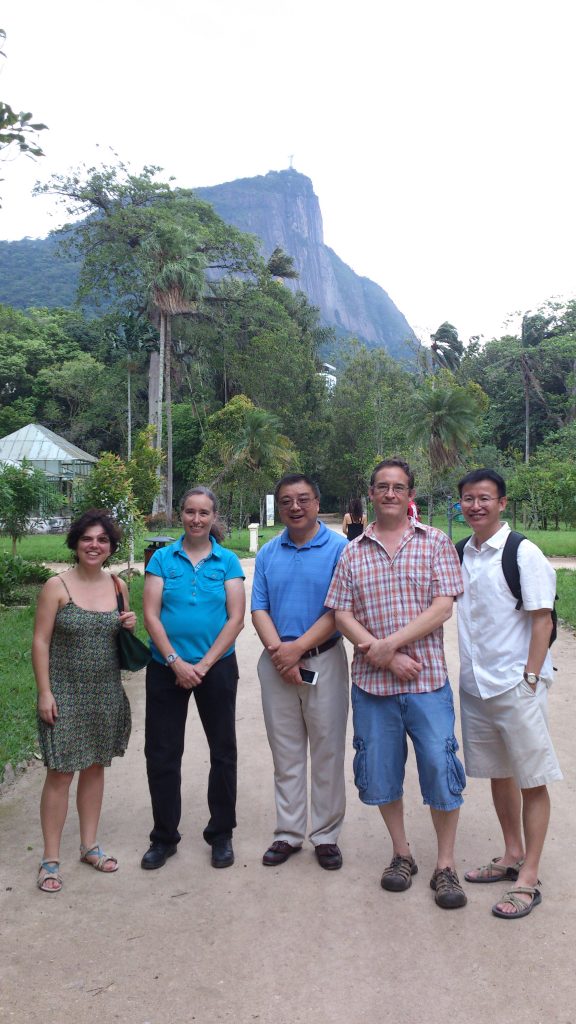 Mentorship of students and colleagues
Coppersmith's mentorship of junior colleagues and students will also be missed. Both Friesen and Susan Nossal, senior scientist and director of the Physics Learning Center, noted that Coppersmith's support has been crucial to their success as researchers in the department. They both applauded her as a champion of women and girls in science, citing her participation – with Nossal, Gilbert and several graduate students – in the annual Expanding Your Horizons event at which middle school girls participate in fun, hands-on science activities. 
"As a mentor, she is highly dedicated to her students and colleagues," says Friesen, who co-advised several students with Coppersmith. "For me personally, she has been very supportive of my career path, helping me to obtain promotions and advancements, and providing on-point advice."
Adds Nossal: "As a scientist, you have your ups and downs, and she helped me through some of the downs. It's always helpful to have people who believe in you, and she helped me in persisting as a scientist." 
Looking forward
Between Coppersmith and everyone else mentioned in this piece, there were certainly plenty of stories that could be shared. But for now, we'll let emeritus professor Lou Bruch sum up Coppersmith's tenacity and well-placed ambition with this anecdote:
"Sue touted the usefulness of the Mathematica package and would at times get into competition on speed of getting to the answer — her using the package and me using ad hoc analyses. I recall only one instance where I won."
Coppersmith may be retired from UW–Madison, but she is not retiring from science. She is currently Professor and Head of the School of Physics at the University of New South Wales in Australia, where she will continue her research and collaborations with colleagues here and around the world.
"Wisconsin was so good to me. The people are so nice, and we did good work," Coppersmith says. "I like to feel that I contributed in a positive way. I'll always be grateful."